Three Keys to Getting the Most from your Chiller Equipment
Get the best performance from your chiller with help from US Comfort.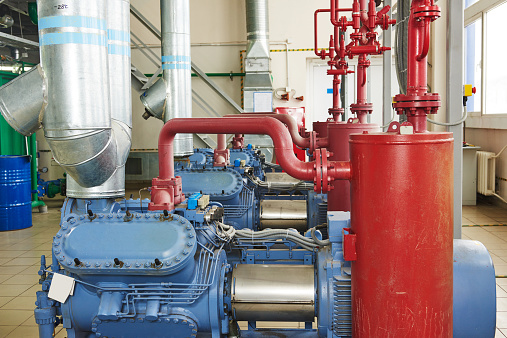 For many commercial businesses, chillers play a key role in helping to maximize heat exchange efficiency. Considering the huge volumes of water and the high operating costs involved in any kind of industrial chiller application, naturally it is important to make sure you are getting the best possible performance from your unit.
Here are three key tasks that will help you accomplish this goal.
Replace Outdated Equipment
You may feel perfectly happy with your chiller's performance so long as it is up and running as usual. However, if you are using old, outdated equipment, you may be spending more than you need to on chiller operation. Yes, buying a new chiller is a big investment, but there will come a point where upgrading to new, more energy-efficient equipment would make more financial sense than continuing to limp along with an old but serviceable unit. Be sure that your business stays on top of this calculation and will be willing and able to upgrade when the time comes.
Do Your Maintenance
Another essential activity for getting the most from your chillers is to keep up with all your maintenance activities. For example, you should be keeping a daily operating log complete with records of key operating parameters and leak inspections. This daily maintenance will serve as an early warning system to let you know of developing problems before they cause a failure.
You also need to invest in annual chiller service, including chiller tube cleaning and descaling, oil analysis, and refrigerant checks, in order to keep your chiller running at peak efficiency. U.S. Comfort offers expert chiller service for this purpose. Our service visits can be scheduled at your convenience and our techs always show up on time.
Check Performance Data
One final activity that is key to getting the most from your chiller is to gather and use performance data. For example, you might visually inspect chiller tubes with a video scope, check tubes for flaws using Eddy current after cleaning, and measure efficiency gains after cleaning. All of these measurements can help paint a picture of how well your chiller is really working, so you can compare this against the expected or typical performance. You should also be sure to track chiller energy use as a fraction of your total energy consumption to see how your resources are being utilized.
Posted on April 28, 2015
---
---