Chiller Service & Repair
Problem? Chill out! All you have to do is call US Comfort for expert chiller service & repair.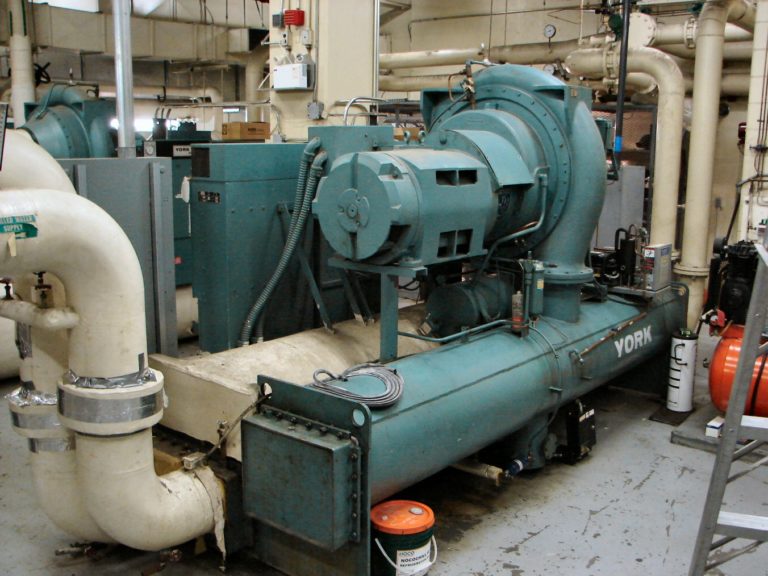 Whether you're using your chiller to cool the air or to cool some equipment, it is surely vital to the successful operation of your business. A malfunction could shut work down entirely or raise your energy bills. In any case, at US Comfort we believe that you should never accept anything less than perfection from your equipment. Call us in on the job and well make sure your chiller is running as close to perfect as humanly possible.
Ample Experience in Chiller Repair
You wouldn't trust you chiller to just anyone, would you? Well at US Comfort, we're not just anyone. We're the company that is redefining the level of professionalism you can expect from an HVAC contractor, both in terms of the quality of our work and our appearance & attitude. Those of our service technicians who specialize in chillers have undergone lots of training and successfully solved problems in all kinds of chillers including:
Absorption Liquid Chillers
Centrifugal Liquid Cooled Chillers
Compressor Chillers
Helical Rotary HVAC Liquid Chillers
Scroll Air-Cooled Chiller Systems
When you call us for chiller repair, we will set up an appointment time that works for you and then actually show up on time—or even a little bit early. We'll carefully examine your system to pinpoint the cause of the problem and then provide a targeted and effective repair. We stand behind all our work with a 100 percent satisfaction guarantee, including a 5 year warranty on all parts and labor.
Have You Gotten Chiller Maintenance Lately?
Given that your chiller is such an important piece of equipment, you shouldn't wait for a problem before getting it the care and attention it needs. Instead, contract with US Comfort for your routine chiller maintenance. We will perform all the necessary tasks to ensure your chiller is primed for reliable and efficient performance.
Call Now for an Appointment
Please call US Comfort at 800-738-4160 to schedule an appointment for chiller service or repair. We're always here to help, even in an emergency.
At US COMFORT, we offer an extensive range of chiller parts and exceptional service for all major chiller brands.