Boiler
US Comfort is here to answer all your Boilers questions and solve all your boilers problems.
When you need professional service for your residential or commercial boiler, look no further than The US comfort  We've been serving the local community as a hot water specialist  and in that time we've seen and serviced just about every type of boiler imaginable. We can provide fast, effective, and affordable help with whatever type of boiler service  you require.
Even in moderate climates, facing a chilly day or night without proper heating can be an unpleasant experience. But worry not! When you rely on US Comfort for all your boiler needs, you gain access to fast, effective, and affordable solutions to any boiler-related problem with ease.
A simple call to us is all it takes, and a skilled service technician will be promptly dispatched to fix your boiler issue. We even offer emergency service for urgent needs. Rest assured, our service technicians are punctual, respectful, and committed to delivering the highest quality of service.
No matter what boiler service you require, we are confident you will be 100 percent satisfied with your experience.
Boiler maintenance and repair services for industrial and commercial applications. Capabilities include cleaning, emergency repair, rebuild, redesign, replacement, and off and on-site services. Repair techniques include cleaning the fire and water sides of boilers, repairing casting, tube sheets and other components, mounting boiler burners, and steam and mud drum valves installation. Reporting and online monitoring services are also offered. Serves the automotive, breweries, chemical, food and beverage, hospital, and textile industries.
We show respect for your time by always showing up when we say we will, and we show respect for your property by taking care to leave work areas neat and clean. We'll even pop on shoe covers before entering your home or business to protect your floors.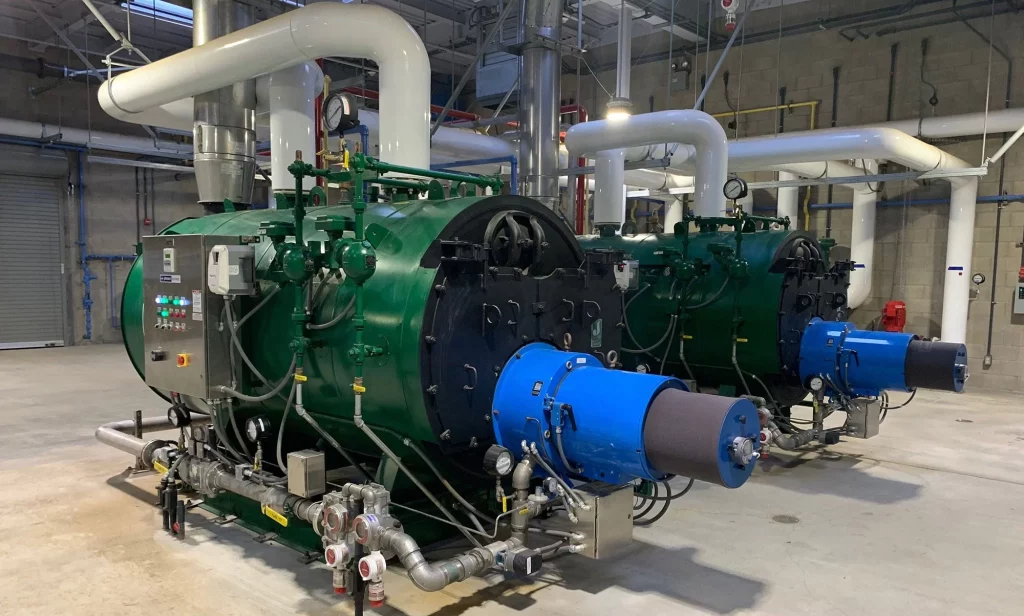 Our expert boiler technicians are available 24/7 to fix your systems. We are well-trained on all of the major  boiler brands such as Aerco boiler, Laars boiler, Lochinvar boiler, Ajax boilers, Ao smith, Burnham boiler and so more.
Call Now to Schedule Service: Whether you need boiler repairs or want to schedule annual maintenance, call 800-738-4160 now, and a friendly representative will help you set up an appointment. US Comfort is here to ensure your home stays warm and comfortable throughout the year!